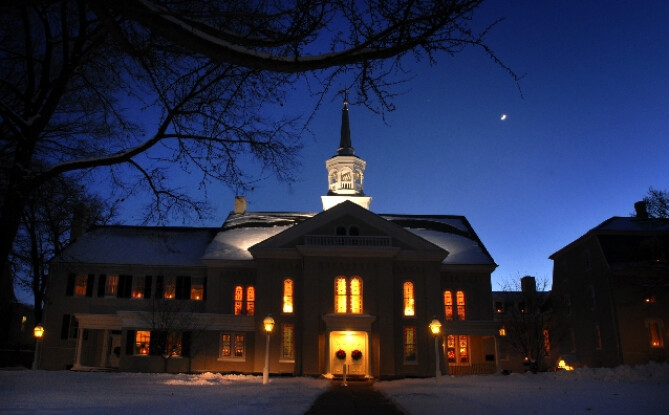 A Christmas Eve devotional message from the bishops of our province, taken from a devotional for Moravian pastors, "26 Points"

ON THE TWENTY-SITXH DAY OF ADVENT, THURSDAY, DECEMBER 24, 2020...
My soul thirsts for God, for the living God. When shall I come and behold the face of God? Psalm 42:2
Wise men from the East came to Jerusalem, asking, "Where is the child who has been born king of the Jews? For we observed his star at its rising and have come to pay him homage." Matthew 2:1-2
How we make meaning in life depends not upon our life's events but instead on who we are as people. It's not what is out there but what is inside of us that makes all the difference.
In Charles Dickens' "A Christmas Carol," the basic message is that the world didn't change around Ebenezer Scrooge; it was his heart that changed. In the story of "The Grinch Who Stole Christmas," the people in Whoville didn't change; it was the Grinch's heart that grew three sizes that day.
With that in mind, what do you suppose the rest of the people in Bethlehem saw on that first Christmas night some 2,000 years ago? Did the whole town show up at the manger to greet the newborn king? The Biblical witness does not hint at this. At most, Luke tells of a handful of shepherds praising and worshipping this babe in a manger. And in Matthew's Gospel, sometime later, three mysterious magi from the east come bearing gifts. So, going strictly from what we are told, the crowd around the holy family would never have been a large group of folks. Most of the rest of Bethlehem saw this as just another night in a hustling and bustling little town. While these attentive star watchers noticed something unusual in the skies, nothing much seemed different for others. But for those who did pay attention, the event was life-changing.
The eve of our Lord's nativity is now upon us, and no matter what our worship services will look like, Christ will come again. What difference will this arrival make in your life today? Perhaps the changes necessitated by the pandemic will invite you to see the face of God in a new way.
God of all, you remain faithful to the prophet's messages and are about to reveal yourself to us in love and grace. The waiting is almost over. Soon we will see your love revealed in a simple manger. Amen.